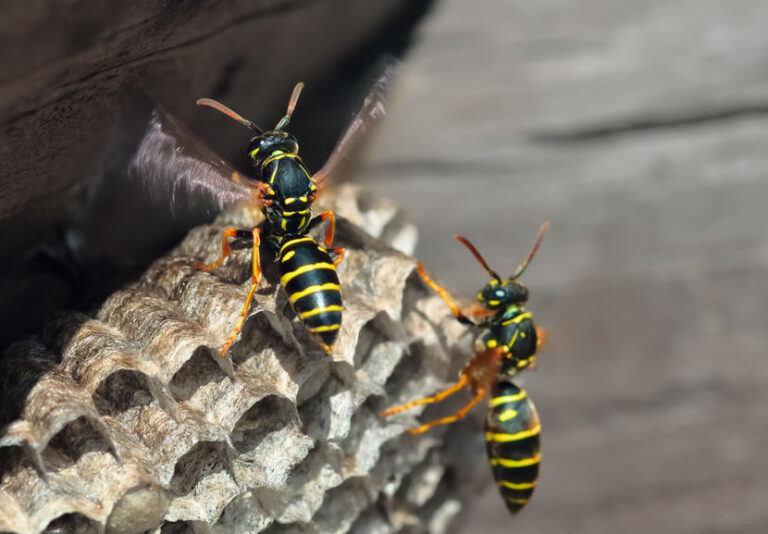 Turn to us for safe bee control methods in Marysville, Everett & Kirkland, WA
Are bees keeping you and your family indoors? Harns Pro-Tech Pest Management provides safe bee control services in Marysville, Everett, Kirkland, WA and the surrounding areas. To clear bees and wasps from your home and yard, our team will treat the nests first.
Don't barricade yourself inside. Arrange for professional bee control services by calling 360-658-1575 right away.
Find complete wasp removal services
While bees will only sting once if they're threatened, their relatives are less considerate. Harns Pro-Tech Pest Management offers a range of wasp removal services in the Marysville, Everett and Kirkland, WA areas. Count on us to rid your property of…
Yellow jackets: These highly aggressive insects can bite and sting repeatedly, without provocation.
Hornets: Bald-faced hornets feel threatened easily and can leave a very painful, swelling sting wound.
Other wasps: The biggest danger stinging wasps present is their ability to attack in packs.
Worried about harming honeybees? If you're not sure which yellow, striped insects are making your backyard uninhabitable, let us know. If it turns out honeybees are making a buzz, we'll recommend relocating the colony to a local beekeeper.
Protect your family from painful stings. Set up a safe wasp removal appointment today.